Home
Talk

3
96pages on
this wiki
{{Mainpagebox|
The movie begins on the last day of summer, and McKenzie's surf and sand life is about to be upturned when she departs for boarding school to fulfill her family's dream to graduate from the elite institution. But when she and Brady find themselves literally transported into his favorite classic beach musical, set in the 1960s, about a rivalry between the surfers and bikers and a star-crossed teenage boy who likes a girl, he is ecstatic for endless summer while she is eager to get back home to keep her promise to her family about her schooling. While they hatch a plan to get back to present day, the duo try to blend in and understand 1960s teenagers, but it's not so easy when everyone around them spontaneously breaks into song and dance. And when they accidentally interfere with the plot of the movie and the lead characters, surf guy Tanner and biker girl Lela, fall for them, instead of each other, Brady and McKenzie fear their fate may be changed forever.
IMPORTANT NOTICE: Please respect all views and all perspectives. This wikia is meant for a better understanding of the movie, and for a strong, friendly community. Hateful or vulgar posts against someone or something can and will be removed by the Admins. Thank you for readin this notice; please spread the word, and keep it nice. This Wikia contains major spoilers, either from the show, or book series, or both, they are no way censored.
CAUTION: This wikia contains spoilers from the Teen Beach Movie film.
What would you like to see in a Teen Beach Movie sequel?
Did you like Teen Beach Movie?!
What musical film would you want to go into?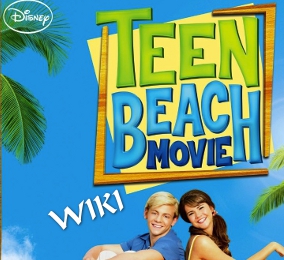 Refresh for another recommendation
</div>